BIOGRAPHY
AL LERMAN is a veteran bluesman with a highly personal style, able to move seamlessly through the windows of Country Blues, Chicago Blues, Soul Blues, Americana and New Orleans Blues. With a great knowledge of the blues tradition on both harmonica and guitar, he brings that sensibility to songs that are written about his own contemporary life and times. His soulful playing, blowing and singing, coupled with his wry and thoughtful songwriting, make him an engaging and hypnotic solo performer. He is considered among the top harmonica players in the country, and he has been heard on countless recordings and live sessions. 
Al was founder and leader of the much-loved band FATHEAD, and led them from 1992-2016, garnering two JUNO AWARDS. After years of writing for FATHEAD as well as his own solo recordings, he has amassed an impressive legacy of songs. He is also a long time member of the renowned Maple Blues Band, who recently released their all instrumental album "Let's Go" on Cordova Bay Records. Al  has been nominated for twenty-six Maple Blues Awards, celebrating his work as a harmonica player, songwriter, acoustic act and more. His latest album "Northern Bayou" was released on April 12, 2019, where it remained on the Top Ten Canadian Album Chart for over six months. It charted internationally and ranked #4 in Canada on the annual Roots Music's Radio Top 200 Blues Recordings of 2019. 
The blues bug hit at a young age when Al was taken to hear the famed duo of Sonny Terry & Brownie McGhee at Toronto's iconic Riverboat coffeehouse. His interest in music skyrocketed, and over the years he saw the duo no less than forty times. He soon discovered many blues greats who were regularly touring through the city. Moving into his twenties, while playing in local Toronto blues bands, Al sought out many of his musical heroes, seeking both advice and inspiration. He considers himself fortunate to have sat in with blues giants such as Muddy Waters, Willie Dixon, Koko Taylor, Luther Allison, Albert Collins and more. A solid friendship ensued with Chicago harmonica player Carey Bell who mentored him on the instrument. Hearing him now, there is no doubt that he learned his lessons well. He has played this forward and continues to offer instructional harmonica workshops at festivals and music camps across the country. Al continues to keep himself busy with live gigs and a new album is in the works for 2023.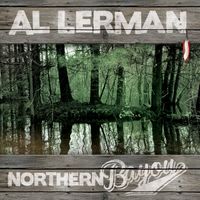 REVIEWS OF "NORTHERN BAYOU:
":AL LERMAN/NORTHERN BAYOU: "Recorded in two days with just enough time between takes for this Canadian lad to wipe the gumbo off his chin, he proves that it's a smaller world than it used to be and no matter where you are or are from, home is where your heart is. Delightfully authentic, this honorary swamper could easily fool the locals in the southern music capitols about whether he was ever in a knife fight with Leadbelly or not. Tasty as anything you could find on the corner of Michelin's and Beale Street.​"
-Midwest Record Review, Chicago, Ill.
Al Lerman is a veteran Bluesman with a highly personal style, able to move seamlessly through the windows of Country Blues, Chicago Blues, Soul Blues, Americana Blues Rock and New Orleans Blues. His effortlessly muscular playing, blowing and singing coupled with his wry and thoughtful songwriting make him an engaging and hypnotic solo performer. It is the handing down of a certain type of solo Blues performance -Sonny Terry and Brownie McGhee, Leadbelly, Big Bill Broonzy, Big Joe Williams – musical acts who were able to enthral and delight with the power of their voices, the intoxication of their unrelentingly rhythmic picking and the personality they expressed. Al Lerman does this equally on Northern Bayou as he does in his live performance .A highly engrossing ride.
-Blues Blast magazine USA http://www.bluesblastmagazine.com/al-lerman-northern-bayou-album-review/#
"Al Lerman's swampy blues is a highlight of this spring's blues offerings. Infectious grooves abound. Have I mentioned 'hooks?' More than your daddy's disused fishing kit. Several times during this set, including on "Hand in Hand," "Red Maple Road, and the very funky "Everybody's in the Mood," one is reminded of John Hiatt's more bluesy-roots offerings, a compliment not afforded lightly." -Fervour Coulee, Roots Music Opinion 
https://fervorcoulee.wordpress.com/2019/05/16/al-lerman-northern-bayou-review/
"A tasty musical treat for your ears." -Blues Matters, U.K.
"Al Lerman sings with the grit of a hitchhiker, plays guitar and sax while blowing  a nasty harp on this album…a juke joint jumper. He picks and grins on the boogalooing ""Everybody's In The  Mood" and a mix of Cajun and the blues create a rich gumbo on "Dirty Little Secret" and "Deep Ellum Blues." This guy's got some dirt under his nails!" -Jazz Weekly, USA
http://www.jazzweekly.com/2019/08/modern-soulholly-heart-wild-heart-al-lerman-northern-bayou/
"Al Lerman serves up an original blues set as enthusiastic, congenial and markedly tuneful as one is likely to come across. The feel and character of each track distinguishes itself from the previous one; the consistent strength of the material and the overall good-natured atmosphere being the constants here." -Roots Music Report  https://www.rootsmusicreport.com/reviews/view/767/album-review-of-northern-bayou-by-al-lerman
"Northern Bayou: An album where the groove and swing will delight all fans of classic, high temperature, joyful blues."- La Hora Del Blues, Spain
"Lerman sets the bar very high with songs like "Down To The River", "Red Maple Road", "Everybody's In The Mood" and "Hand In Hand". The album offers us a real treasure as each listening reveals even more details and nuances. Raise the volume and let yourself be carried by the wave." -Zicazine, France
"With his latest release "Northern Bayou", Lerman effortlessly convinces you of his abilities. A splendid album!" -Rootsville, Belgium
"This album has a lively vibrancy you can't fake. Northern Bayou was recorded live in the studio over 2 days with minimal overdubs.; this is what can happen when a handful of seasoned pros and good friends get together to play. This level of fun and musical excitement is exhilarating. "-Go Entertainment, The Rock Doctor
"The album is a wealth of great songs, a broad range of sound and mood, all well crafted, expertly performed and just pure fun. Al is a captivating performer and his joy in playing is completely infectious. Local residents are familiar with Al through his annual Cobourg gigs, performing as a one-man show, singing and playing guitar and harmonica to sold-out audiences. Northern Bayou meets his usual high standard, with songs of life, love, death, sorrow and deception." -Northumberland News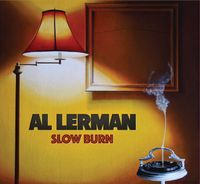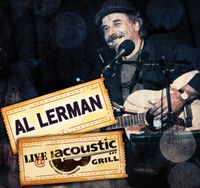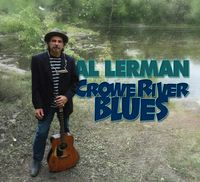 REVIEWS OF PREVIOUS ALBUMS:
"Wry and tender from beginning to end. It's a big thumbs-up for anyone who likes a little originality. Al Lerman is a troubadour of the first order."
-Blues Blast magazine, USA http://www.bluesblastmagazine.com/issue-10-42-October-27-2016/
"A solid back porch/organic effort, this old pro has been in the game too long  to show up with less than his A game.  Sounding like it came from the swamps of Canada, this just might well be the great north equivalent of Tony Joe White.  Check it out."
-Midwest Record Review, USA  http://www.midwestrecord.com/MWR1101.htmlI
"A vibrant, perfectly built recording where all musicians give the best of themselves. Eleven of Lerman's own songs, plus a version of a classic Delta blues song, "Kokomo" by Kokomo Arnold, make up a varied appetizing blues album, specially tailored to show Lerman's bright skills on vocals, harmonica and electric and acoustic guitars. GREAT."  
-La Hora Del Blues, Spain http://www.lahoradelblues.com/criticas.htm

His voice is wonderfully rough and tumbled, and he mixes it well with the harp on lazy and slinky pieces like "It Takes All Night Long" and "Gonna Have To Wait". The band can boogie as well as Lerman picks and grins like a juke joint junkie. Lots of good smouldering sounds here."
-Jazz Weekly http://www.jazzweekly.com/2016/09/al-lerman-slow-burn/

"He's linked up with some great musicians, put together some top notch original songs and ended up with a real treat for the ears. It's fresh, invigorating and on songs like "Gonna Have To Wait", Younger Man Than Me" and "Tattoo Like You", you find yourself listening to a master of the game. A definite blues winner."
-The Rocker, U.K.

"Lerman's vocals are point on and his harp work really nicely with Lance Anderson's piano, Alec Fraser's bass and particularly clever drum work by Al Cross.
-Bman's Blues Report, USA http://www.bmansbluesreport.com/2016/11/al-lerman-slow-burn-new-release-review.html

"Al Lerman knows how to make a blues album that not only will appeal to blues lovers, but certainly to new fans of the 'devil's music'.... a strong, weathered voice and superb harp work make 'Slow Burn' an album not to be overlooked."
-Lambert Smits, Keys & Chords, Belgium
"Musical mainspring and multi-instrumentalist Al Lerman contributes vocals too, along with some of the hottest Blues sax and harmonica playing you'll ever hear."
Toronto Moon magazine


"There's a clean, sweet, pleasing tone to the whole set, and along with Lerman's friendly and warm vocals,and the great grooves, the album is simply a pleasure."
-Bob Mersereau, CBC Radio http://top100canadianblog.blogspot.ca/2016/06/music-review-of-day-al-lerman-slow-blues.html

"One of the most gifted multi-instrumentalists in Canada. Considered to be one of the finest harp players north of the border."
-Blues Blast, USA  http://www.bluesblastmagazine.com/al-lerman-slow-burn-album-review/

"Slow Burn has a relaxed feel that invites you in with its laid back musical excellence. The special sauce on this one is, of course, Lerman's harp playing- it's loaded with attitude yet never overwhelms a track, and there's an unmistakable warble to many passages that seems to say "Yeah, I'm very good at this and I know it!" 
-Gonzo Online

"Slow Burn features the smart songwriting talents of an artist that does not lack the ideas nor means to implement them."
-Zicane, France http://www.zicazic.com/zicazine/index.php?option=content&task=view&id=13360&Itemid=62

"Al Lerman proves once again that he is a gifted career and blues musician who won already two Juno awards (with Fathead) and is making a name of his self through his solo recordings as well."
-Billybop Review, Belgium. http://billybop.be/admin/CDdetail.asp?ID=13053

"It's instantly-lovable from the swinging gospel-overtoned opening track 'Don't Push Your Mess on Me', and over the eleven succeeding tracks, a picture of a hard-working musician in love with his craft, emerges."
-Blues and More Again http://www.bluesandmoreagain.com/review.php?rid=99
"Throughout the release Al's lyrics and melodies are woven together so smoothly that within a couple plays they feel like old friends. Solos are short and sweet, as is Lance Anderson's piano on many of the tracks. Slow Burn is the record that  puts a blues harp lover in his happy place."
-Blues Matters, UK  www.bluesmatters.com

"Another reason to love our Canadian blues-roots music - from humorous to down & dirty, the songwriting and musical talents shine making "Slow Burn" an absolute listening pleasure. Loved every single track!"
-Debra Thornington, DAWG FM"

"Al Lerman is a Canadian singer / guitarist / harmonica player with a music career spanning more than forty years. As a teenager he could already play with people like Muddy Waters and Willie Dixon. He was a good friend of Carey Bell, who taught him the intricacies of the game harmonica. He is both the leader of the band Fathead as a solo artist. In this capacity, he releases the album "Slow Burn" with eleven original songs and a cover. It is immediately apparent that, in addition to being a great musician, Lerman is also a great songwriter. Each piece is a little story caught in a few minutes of music.. And all wrapped in fine blues. What more could you want? Recommended."
-Eric Campfens, Barnowl Blues, http://barnowlblues.punt.nl/content/2016/06/Al-Lerman--Slow-Bur

"Lerman shows us he is not only a great harp player, but also a very good guitarist. 'Slow Burn' is an album every blues lover will enjoy".
-Concert Monkey, Netherlands, http://www.concertmonkey.be/albumreviews/al-lerman-slow-burn
"Lerman, a super harp player, singer and guitarist has assembled a cool all acoustic set he should be proud of."
-B-Man's Blues Report, USA http://www.bmansbluesreport.com/2013/06/live-at-acoustic-grill-al-lerman-new.html


For those looking for great acoustic blues, Al Lerman is a must!
-Rootstime (Belgium)

"Lerman's compositions are, for the most part, quietly unassuming mini-masterpieces. He is an absolute master... every note tempered by experience yet delivered with undiminished energy and enthusiasm, and Lerman has clearly taken the time to get things right – despite being his solo debut, this is the work of a mature and thoughtful artist. Lerman has a winner here – highly recommended!"
-John Taylor, Blinded By Sound 

"The band plays with the easy confidence of top drawer musicians at the top of their game. Lerman in particular adds a rainbow of colour with his lyrical harmonica and horn playing."
-Blues Blast (UK)
"Great reviews are also starting to come in for "Live At The Acoustic Grill", an album in which one of Canada's best Harp players, Singer, Songwriter, Saxophonist, and Guitarist, sits down and offers up a stunning 12 song solo performance.  One of my favorites so far, for 2013."
- John Vermilyea (Blues Underground Network)

"One of Canada's finest examples of how good blues harp should be played... and a solid reminder of his skills as a songwriter. You'll find many highlights here as Al struts his stuff. Lerman is a hard-working musician who proves himself worthy of his rightful piece of the pie."
-Eric Thom, Roots Music Canada (to view complete review visit http://www.rootsmusic.ca/)

His new tunes (on Live @ The Acoustic Grill) are very good too, especially "Slippery Slope" and "Take A Little Time For Yourself". The show was beautifully recorded and makes for a fine partner to Crowe River Blues.
-John Valentyne, Maple Blues magazine

"Crowe River Blues ...a strong case for paying attention to musicians north of the border, lest we miss out on other outstanding discs like this one. This is a very impressive debut for Al Lerman – one that you should check-out without delay!"
-Blues Blast magazine, Rockport, Ill, USA

"His brilliant harp creates a classic sound."
-Blues Beat (USA)


"Strong harp tones ooze from this cd. "Blues So Bad I Could Write A Country Song" is destined for airplay...a definite hit. A very good CD.
-Bmans Blues Report, USA 

"Great album, engaging listening!"
-David Stoeckel, South Australian Roots and Blues www.sablues.org

"Crowe River Blues is relaxed but not lazy, just an all around great blues album. It's only a matter of time- perhaps even this year-
before Lerman earns a Juno outside of Fathead. This is dang tasty stuff!"
-John Kereiff, Rossland Radio http://www.rosslandradio.com/node/3391

"Al Lerman is not only a great instrumentalist, but also one mighty fine singer and songwriter".
-The Blues Underground

"Like the CDs with his band Fathead, "Crowe River Blues" is a great blues album. The instrumental "Chugging the Blues" shows Al to be a virtuoso blues harp player. Very original."
-Rootstime (Netherlands)

"With no-one to lean on up there, he takes right over, and puts on the kind of show you want as a blues fan, a great voice and fine playing."
-Bob Mersereau, CBC Radio (New Brunswick)
http://top100canadianblog.blogspot.ca/2013/06/music-review-of-day-al-lerman-live.html


"Crowe River Blues is a delightful disc.... a tour de force... a first rate showcase.
The next time you see that Al is playing a solo show, be sure to take it in and
be sure to get one of these, you won't be disappointed."
-John Valentyne, Maple Blues magazine (Canada)

"Al Lerman is one of Canada's finest singer/songwriters and harp players, all evident on Crowe River Blues".
-Vince Almond, Blues, Bop & Boogie, CFBX Kamloops, BC

"Crowe River Blues will provide real blues fans plenty of reasons for feeling good."
-Soundguardian, (Croatia)

"Lerman shows again and again, he a good songwriter with an ear-catching sense of humor.
- Wasser-Prawda, (Germany)

"Harpist Al Lerman is outstanding!"
-Blues Revue (USA)

"Special note must be made of Al Lerman who blows a mighty mean harp."
-Rock & Blues News (UK)

"The song is infused with downhome sass by Al Lerman's harp break."
-Living Blues (USA)

Here's a cover story from the Kingston Musician's Association: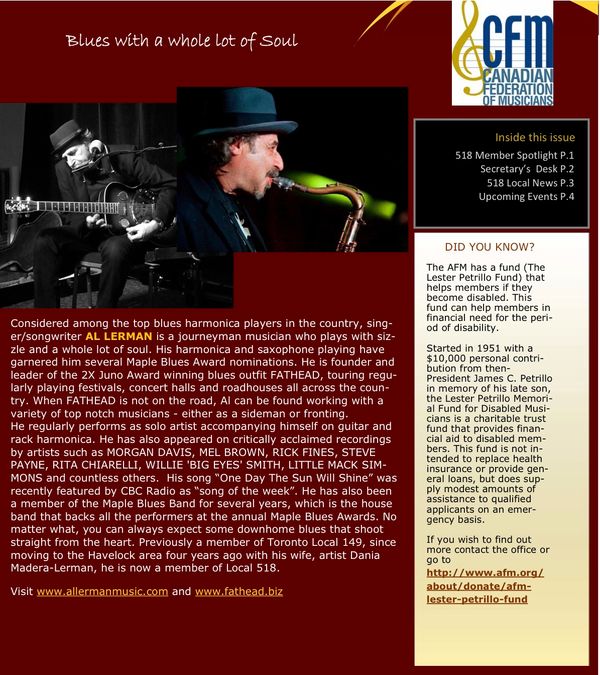 INTERVIEW from Athens Greece, June 2019
INTERVIEW from Athens, Greece Dec. 2011